PYthon Piedmont Triad User Group meeting
Come join PYPTUG at out next meeting (
November 26th 2012
) to learn more about the Python programming language, modules and tools. Python is the perfect language to learn if you've never programmed before, and at the other end, it is also the perfect tool that no expert would do without.
What
Meeting room will be open at 5:30pm, giving some time to settle down, meet and greet. We will start with an introduction to PYPTUG at 5:45pm.
David Mitchell
will do an extended presentation on iPython (
http://ipython.org
)
Some time is allocated for
lightning talks.
If you want to give one (5 or 10 minutes), do let us know as soon as possible on the PYPTUG mailing list (we ask PYPTUG members to also join this list):
https://groups.google.com/d/forum/pyptug?hl=en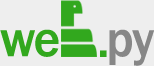 Francois Dion
will conclude on building Web applications (and other types) with Web.py (
http://webpy.org
)
When
Monday,
November 26th
2012
5:30PM - 7:30PM
Where
We chose a relatively central location for our members:
Kernersville Branch Library
Lower Level Conference Room
130 E. Mountain St.
Kernersville, NC 27284
This is at the corner of Main and Mountain st.